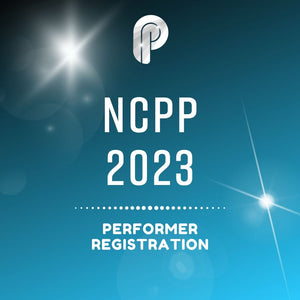 NCPP 2023 Performer Registration
October 8th, 2023
When you check out with the "Performer Registration" you will be responsible for sending in music and meeting any other deadlines detailed in the performer package and on our performer information page. Please ensure you receive emails from us (performers@polepresentational.com). We will not be responsible for missed due dates.
 Photo & Video packages are available from Knockingbird Creative, and you can purchase them HERE

Group registration is for those that want to perform as a duo or a small group. We ask due to the size of the stage, groups be no larger than 3 persons. Please reach out if you have more than that. All restrictions and deadlines apply the same as solo participants.