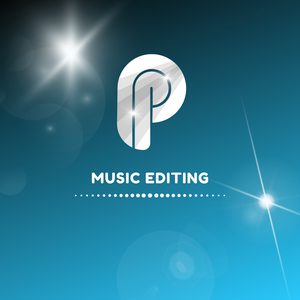 Music Editing
Need help cutting your song to the correct length?  Have an idea for a mash up? Get a professional edit by Angel Marie and get your song edited to perfection for the Big Show!
1 Cut or End of song edit- $30

Shortening a song to the proper length
End of Song cut or fade out
2+ Cuts or Mid Section Edit - $40
Song mash ups - putting together multiple songs

Taking a section out of the middle of your song

Edits that will require more than one cut

Including a voice sound bite
Purchase of song - $5 
If you do not have an MP3 version of your song and need us to create one for you please remember to add this to cart. 
Please email Angel Marie at VerticalAngelMarie@gmail.com if:
You have questions directly related to editing or media.
If you require additional edits/custom work other than the options listed above please checkout with 2+ cuts and email Angel Marie for additional pricing info 
If you require more editing that originally purchased, additional payment will go directly to Angel Marie who will discuss any further pricing with you based on your needs. 
Reminder: Music must be submitted to the Pole Presentational no later than August 27th or late fees will be applied. If this item is purchased after August 25th a $10 rush charge will be applied.